Thank You to our 2019 Gala – Hope & Celebrate Partners!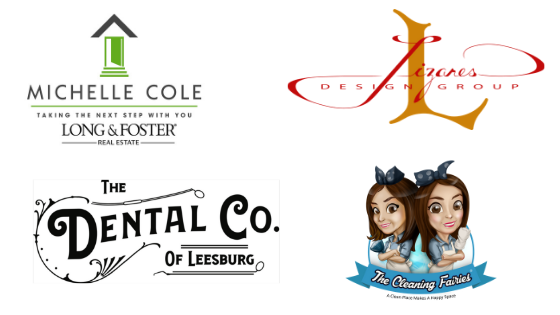 WE ARE SO THANKFUL FOR OUR PARTNERS IN THIS YEAR'S GALA BENEFIT DINNER!
THIS WAS OUR MOST SUCCESSFUL GALA EVENT IN OUR HISTORY, AND OUR SPONSORS WERE A HUGE PART OF THAT SUCCESS!  MAY THEY BE BLESSED RICHLY AND PROSPERED IN ALL THEY DO!
HOPE & CELEBRATE SPONSORS
Michelle Cole w/ Long & Foster – Real Estate Agent: www.longandfoster.com/MichelleValleCole
Lizares Design Group – Custom Home Builder: www.lizaresdesigngroup.com/
The Cleaning Fairies – Home Cleaning Services: www.TheCleaningFairies.Net
The Dental Company of Leesburg – Dr. Josef Wollman: www.leesburgdentist.com
For a listing of all Gala business partners click HERE
---
---