News from the Field – May 2021
The past couple of months have been challenging. With a resurgence of Covid-19, three of our missionaries and their families becoming infected, our activities being limited once again, and the need for food assistance increasing once more among the families we serve, our team's morale and resourcefulness have been stretched. Praise God for his sustaining love and power!
---
HE IS RISEN! WE HAVE A LIVING HOPE!
Despite these challenges, we were able to rally our partners and volunteers to bring a ray of hope to the communities that have been hardest hit this past year. "Jesus lives!" was the message, as our team fanned out across four cities in Brazil to share the "sweet" news of the resurrection.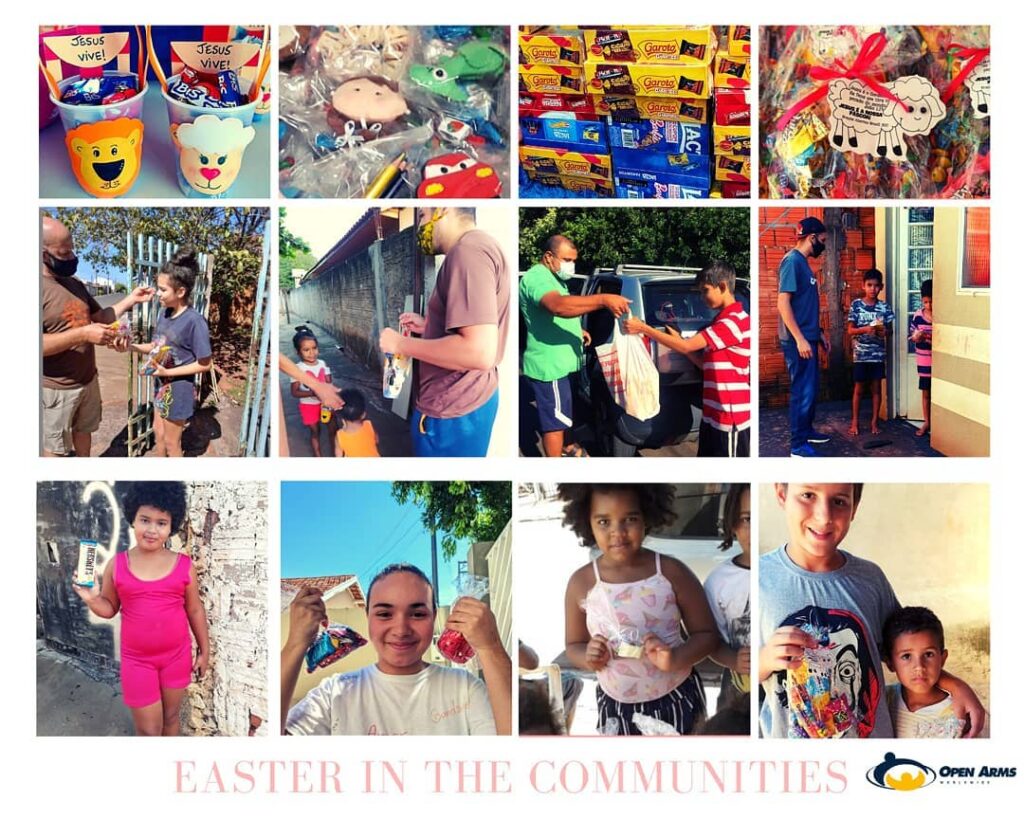 FOOD FOR THE HUNGRY
Pictured below are missionary Syllas Valim, and one of our partners, Pastor Ricardo Alves, both of whom have just recently recovered from their own Covid-19 infections, heading out to deliver much needed food staples like rice, milk, and flour, to families that are struggling to feed their children.
You can help bring hope by joining Open Arms Worldwide as a seed planting partner – Give Today.
---
---