Help Support Our Brazil Soccer Club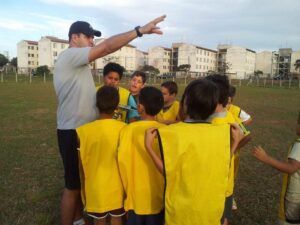 One of our soccer schools for at-risk children in Brazil is in needof uniforms for competition. The uniforms we have for our teenage team are WAY too big for the little guys. The cost of 19 kits (shirt, shorts, and socks) in Brazil is $725.
That's just $38 per child.
You can help them take the field with pride! An example of the uniforms are included below. Please help us reach the goal of $725 by giving any amount HERE and putting "Soccer" in the comment field.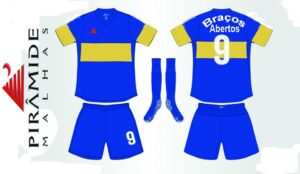 Let's see how fast we can get there! Deadline is FRIDAY!
– The Open Arms Team
---
---