Heading to Brazil – Journal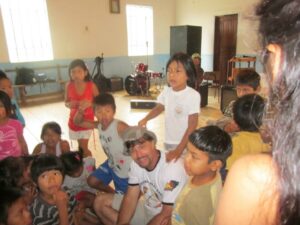 Well as John Denver once said, "All my bags are packed and I'm ready to go." After a one day delay I am heading to the airport tonight for my flight to São Paulo, Brazil.  From there I will take the long journey inland to visit with and encourage Open Arms' missionaries. I invite you to join me virtually on this trip via blog posts, Twitter, and Facebook while I report back to you on all that God is doing in the lives of children and their families through the work of Open Arms.
I would also ask that you join me in prayer for safe travels and a productive visit.  If you would like me to carry your greetings to any or all of our missionaries or the children you can send those to mmeyers@openarmsworldwide.org.
Follow the journey on www.facebook.com/openarmsworldwide
Mike Meyers
---
---